Blog
Tarot Card -Temperance XIV Temperance is the 14th card in the Major Arcana. You can see the image of an Angel representing the male- and female energies, symbolizing balance and unity. The Angel stands with one foot in the water, and one foot...
Tarot Card - Death XIII. There it is, the most feared tarot card ever; the Death card. But the Death card is such a beautiful card. It means the end of a period, and a new beginning. It's a symbolic death and saying goodbye to your old self, it's for...
Tarot Card – The Hanged Man XII. The Hanged Man is the 12th card of the Major Arcana. The number 12 contains number 1; the male energy, and number 2; the female energy, together they are number 3; the Holy Trinity (child) or new beginning. The ...
The Wheel of Fortune is the 10th card of the Major Arcana. The number 10 is for completing a cycle, and a new beginning. On the card of the Rider Waite you are seeing a wheel with words on it, like the word TARO (old word for Tarot). Between the s...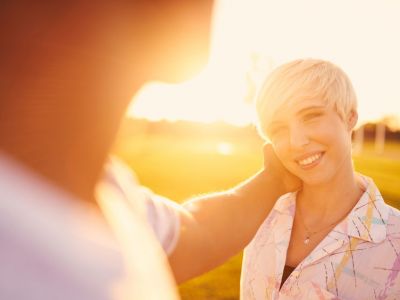 Can you cut ties with a soulmate or twinflame? Everyone who has experienced a soulmate or twinflame relationship knows how hard it can be. Especially if your soulmate or twinflame keeps running away, also being called 'the runner'. You can feel their...
This is the Hermit card, number 9 in the Major Arcana. The 9 is the number of completion, for the Wise One. They are old Souls that are always there for other people. They are intuitively strong, and a teacher or mentor to others. The 9 is for consci...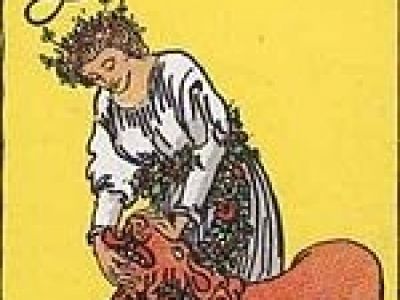 This card is called Adjustment in the Crowley tarot. The card above is from the Rider Wait tarot. A woman is closing the mouth of a lion, without any effort. The lion surrenders completely. Her white dress is a symbol of purity and spirituality. Abov...
On the card of the Rider Waite tarot you will see a person standing inside a chariot and being dragged by two sphinxes, a black and a white one. He wears armour to protect himself from the outside world. He is sitting under a blue canopy with whit...
The Lovers Card in the Rider Waite tarot has an Angel on top of the card. The Angel has a purple cloak, which is the colour of spirituality, the third eye (Awakening and intuition). The sun is for purity and life force energy. The blue sky is for emo...
Tarot Card Hierophant V The Hierophant, also called the High Priest. He holds his right hand up, with the blessing sign, two fingers up, and two fingers down. Symbolizing the connection, between heaven and earth. He knows how the spiritual l...