Blog
Angel Card of November, 8th Queen of Fire, Confident, warm, intelligent, graceful Stretch you wings and fly! Don't underestimate yourself. Assert your indepedence and creativity. You are allowed to follow your own Pathway, from confidence and...
The difference between men and women. Men and women want to be equal. It took several centuries to accomplish that, and still we are not there where we want to be. What is equal? And is it possible to be the same? We can laugh about the fact that a w...
Do you help others out of pity? Lots of highly sensitve souls are always there for other people. This is second nature to them. Although not everybody is helped with it, in the long run. Everybody knows people that never change, who always complai...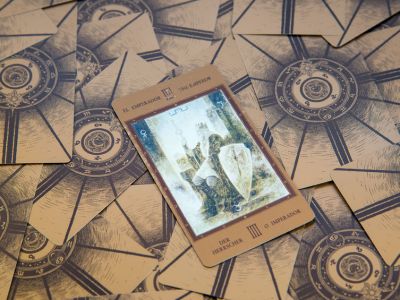 The Emperor sits on his thrown, he radiates authority. He symbolizes your mind, and is the opposite of the Empress. He is pure male energy, willpower. The number 4 is connected to the builder, patience, stability and organization. The Emperor is ...
Tarot Card The Empress III. The Empress is the Goddess, the Creator, life, pregnancy and birth. She symbolizes the circle of life. She is for unconditional love, beauty, female power. She cherishes and protects. The number 3 is for the holy ...
High Priestess Tarot Card II. The number 2 representes the balance between two opposites, black/white, male/female, yin/yang. It's clear that the High Priestess is the symbol for your intuition. She is all about the subconscious, the unseen. Sh...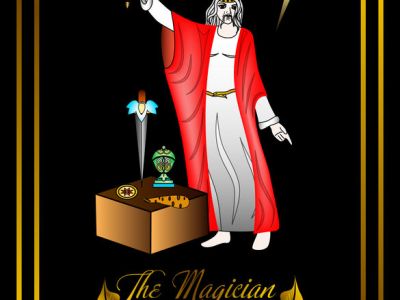 Tarot Card I – De Magician. The number one is the beginning. Usually the magician is pictured with the four elements, to show that he can manifest everything he wants. On some cards he is holding one hand up to the sky, with a wand in his hands...
Love is in the air. We talk a lot about love. We want love, because if there is no love, we are sad, we need it to have a nice life. But what, if love is not in your life now! Do you feel miserable? Do you feel lonely! Do you think a lot about the lo...
Tarot Card The Fool - 0 The Fool is the card of the Major Arcana. It carries the number 0, which can be the first card, or the last, 0 is the beginning and end; completion. Usually the Fool is seen as the first card, and it's the beginning, the in...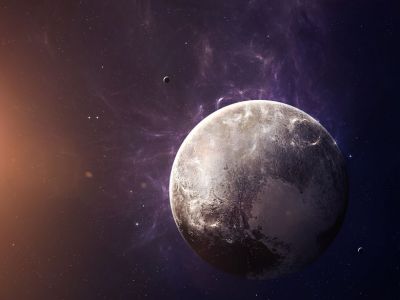 Pluto - Planet of Death and Rebirth Pluto is a dwarf planet and is named after the Roman God of the underworld. Pluto was discovered in 1930, and is the 9th planet. It is always night there and ice cold, 446F below zero. There hasn't been done muc...