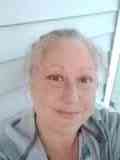 Tarot
Clairvoyant
Dream Interpretation
1 credit p.m.
Sunflower77
Degrees and Qualifications:
Advice on: Love/Relationships Career/Opportunity/Finances Tarot Reading: Regular playing deck Spiritual healing Dream Interpretation Chakra Healing/Meditation Astral Projection
Experience:
20 years experience
Thank you all for visiting. I am a psychic medium that has been blessed many gifts since the age of 4. It wasn't until almost a year ago that I was shown that the gifts I posses is part of my karmic destiny by a very wise and amazing teacher/psychic.
Since then I have put these gifts to great use in helping many people find there paths in life. My approach in reading is compassionate yet straight forward. I ever remind those that chose a reading that I can only show you the paths but you my friends must walk them. I am open minded to all situations…and value staying positive throughout each season. If you are open to truth without feeling negative come join me for a session today… thank you, much love and light to all!.
(0):
---
---
Email consultation
Back