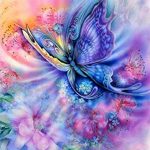 Medium Coach
1 credit p.m.
Medium Soemy
Salve carissimi, il mio nome e Soemy con la mia sensibilita' e l'aiuto delle carte posso aiutarvi à fare chiarezza su ogni dubbio o perplessita'. Non esitate...un Caro saluto x
Experiences (0):
---

No experiences shared yet! Be the first one!


---
Share your experience with Medium Soemy!
Email consultation
Back