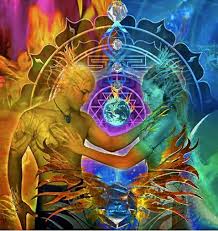 Love & Relationship
Soul mate Connections
Reuniting loved ones
1 credit p.m.
Love Angel
Helped more than 30000 people Worldwide
I am a Psychic advisor with over 35 years' experience in guiding clients through their life and love situations. I am able to catch a glimpse into your future and help you navigate your way through it. I offer honesty and compassion and pride myself on the relationships that I build with my clients. Working online has provided me the opportunity to connect with the people all over the world.
Experience & Qualifications
I am clairvoyant, clairaudient and an empath. I can see all sides of the situation you are asking about...be it work, love or spirituality and guide you towards your best path. I believe in the power of love that we are spiritual beings living in a physical body. Using a psychic is similar to getting a map of your life's path. While there are many stops along the way you can receive spiritual guidance on which bumps to avoid, and which paths are beneficial to your soul's growth. Sometimes the message is not what we want to hear but it is what we need to hear so that we do not manifest the same lessons twice. I am a person who has walked in your shoes - many times in my life I have not learned the lesson the first or second time. This has made me extremely empathetic and able to relate to people in all situations. My Prayer For You- Is That Your Reading- Be In Your Highest Expectations- And Best Interest!
Other
In my free time I volunteer on missing person and unsolved murder cases to assist families in need. I also volunteer my services in various spirit communication circles and groups. I consider myself a student; my search for knowledge is vast. I am a natural born healer and angel reader and a LOVE & RELATIONSHIP EXPERT. I have been helping to guide clients' for many years through the use of my gifts.
If you are having a rough time in your relationship, family life, work or any other area of your life, Put your trust in me. I use my God given gift of catching glimpses of the future and using it to help others. I have known since I was a little child that my gift was meant to be shared with the world. Let me help you.
My specializations
- Love & Relationship
- Soul mate Connections
- Reuniting loved ones
- Breaking up & Divorce
- Cheating & affairs
- Single & Dating
- Same Sex Relationships
- Intimacy
- Career
- Family
- Past Life
- Clairvoyant
- Astrology
- Twin Flames
- Dream Interpretation
- Numerology
- Photo reading
Experiences (3):
---
Stien:
Ze zit er juist op een 10
D:
Love Angel is een liefdevol en helder medium. Direct en stelt ook de juiste vragen om tot de kern te komen. De essentie. Heel mooi en dankbaar.
Vanessa:
Love Angel is ongelooflijk goed. Het mooie is dat zij zaken zuiver aanvoelt en eerlijk is. Zij weet dingen die een ander niet kan weten daarom geloof ik haar. Ik heb mooie vooruitzichten en prachtige adviezen meegekregen. Dank je, Love Angel! Love Angel is incredibly good. The great thing is that she really knows what is about to happen. Things no one els knows and could know. She is also honest what I like. I have great prospects to look forward to and got great advice from her. Thank you, Love Angel!
---
Share your experience with Love Angel!
Back