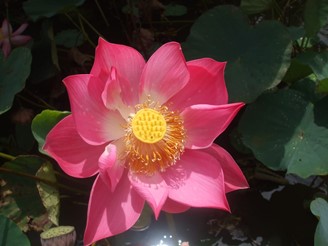 Paragnost
Kaartlegster
Coach
1 credit p.m.
Haidi
I am interested in the call in which you are looking for English speaking and writing mediums. I can find myself in this and can comply with this. I would like to receive more information.
Kind regards,
Haidi Riedewald
Availability:
Monday: 15:00 - 24:00
Tuesday: 15:00 - 24:00
Wednesday: 15:00 - 24:00
Thursday: 15:00 - 24:00
Friday: 15:00 - 24:00
Saturday: 15:00 - 24:00
Sunday: 15:00 - 24:00
(2):
---
S.:
Zojuist een consult gehad met Haidi en ze wist de situatie goed te beschrijven, bood een luisterend oor aan en gaf me weer zelfvertrouwen. Ik was net te laat om u te bedanken. Ik had dit echt even nodig om de focus weer bij mezelf te kunnen leggen! Dank u we'll !!!
Patricia:
Wat ik altijd heel klantvriendelijk vind, is als een coach de timer even stopt als er ingevoeld wordt of een kaart wordt gelegd. Dat deed Haidi en dat vind ik heel netjes. Het moet niet, maar het is wel een positieve ervaring wanneer je iemand spreekt. Verder kon ze me wat inzicht geven en zag ze zeker dingen die ik bevestigen kon. Een fijne gesprekspartner ook.
---
Back